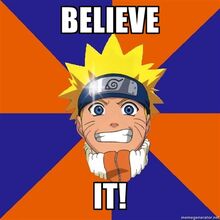 Yo peoples! Just a blog from me cause I feel like ranting and having a moan (hehe) cause I can't do anything right, like help out a friend for. ANYWAY! Everything below really has to be said. And who is a better person to say it than the most charismatic person ever. In a sentence, this wiki shouldn't be considered a wiki as it is dead as fuck and limited to about 4 main stream editors. None of which a are bureaucrats. Oh and comment if you want message walls removed.
Its not that I find inactivity to be an issue but as it stands now, I find the merge to be completely un-needed and no I didn't change my mind cause I didn't give a shit to begin with. I know that people are just getting back to school or beginning their freshman year of high school but I really don't think that's an excuse and if it was, it'd be one straight from the arse. Believe it.
Even if the activity at AA was kind of slow (Usain Bolt compared to here), we've taken a back step from where we were before to where we are no. If you're a dumbarse and don't understand what I'm saying. WE'RE BEATING A DEAD HORSE. So at this point in time we're left with 4 options.
Go back to AA
Move to a new wiki (I'll make it)
Continue beating the horse
Or edit.
I'm fine with any of those options but beware, if the choice is 3, I'll go to 2 and probably leave this place, I'm sure other people will too. Dattebayo! So what's it gonna be ZCSF, again personally, I really don't give a shit what happens, I'm fine with any. So after all that, all there is left to say is....
Community content is available under
CC-BY-SA
unless otherwise noted.